Friday, April 12, 2019

to

Sunday, April 14, 2019
This is a great event put on by the Tacoma Yacht Club. CYA Members are welcome, but must pre-register. Please contact Bill Faulk and Nancy Williams to confirm your attendance. This year's theme is "Service with a Heart". We would like to cordially invite you to join the 67th annual Daffodil Marine Festival and Parade.
The basin crew will be ready to welcome visiting boaters beginning at noon on Thursday, April 11th. If you are coming by boat, we will find moorage for you; however we cannot always guarantee power. Also, we cannot guarantee that you will have pet friendly access to shore so please consider before bringing your dogs.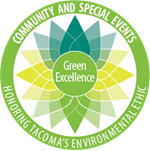 On Friday afternoon from 2-4pm join us on the TYC deck for FREE Beer and Appetizers. There will be a lottery drawing Friday night at 7pm for trivia seating and your placement in the Token Parade. After the drawing the entertainment begins with Brant Butte, Let's Dance DJ. The dance party will be a 70's themed event where we will be awarding prizes for BEST Costumes. Think tie-dyed, Disco, Charlie's Angels, roller skates and the beginning of Saturday Night Live! You all put your best foot forward last year, so get ready and let's get the Dancing Queens out there for a rocking good time.
If anyone has any questions, please reach out to Bill Foulk at 253-241-7345 or wcfoulk@yahoo!.com.
Contact Name:
Bill Foulk & Nancy Williams